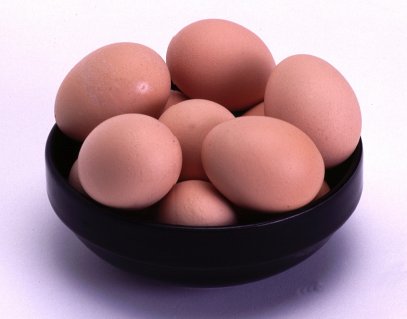 Eggs can be the best thing you can eat during pregnancy.
The offspring of pregnant lab rats that were given choline did better on mazes and memory tests. The mother rats also showed slower memory loss, even when they were given a drug known to damage crucial areas of the brain.
Scientists say that the brain turns the substance into acetylcholine, a crucial component in memory. When they observed the rats' brains, the neurons fired electrical signals more rapidly, and for longer periods. Swartzelder, who led the lab test above, says it's the first time any nutrient has been linked to actually changing the anatomy of single brain cells.
They're still seeing if it works just as well on people (or even if the boost is long-term), but many feel it's a good nutrient to take during pregnancy. Eggs and liver are the two best sources of choline, but since they're high in cholesterol, consult your oby-gynecologist before whipping up any omelets.